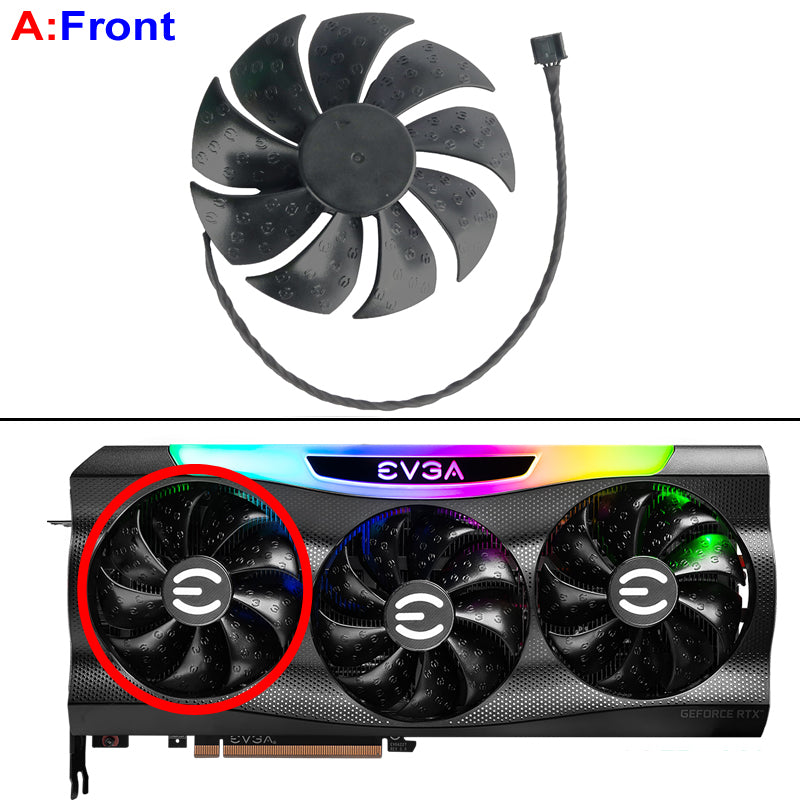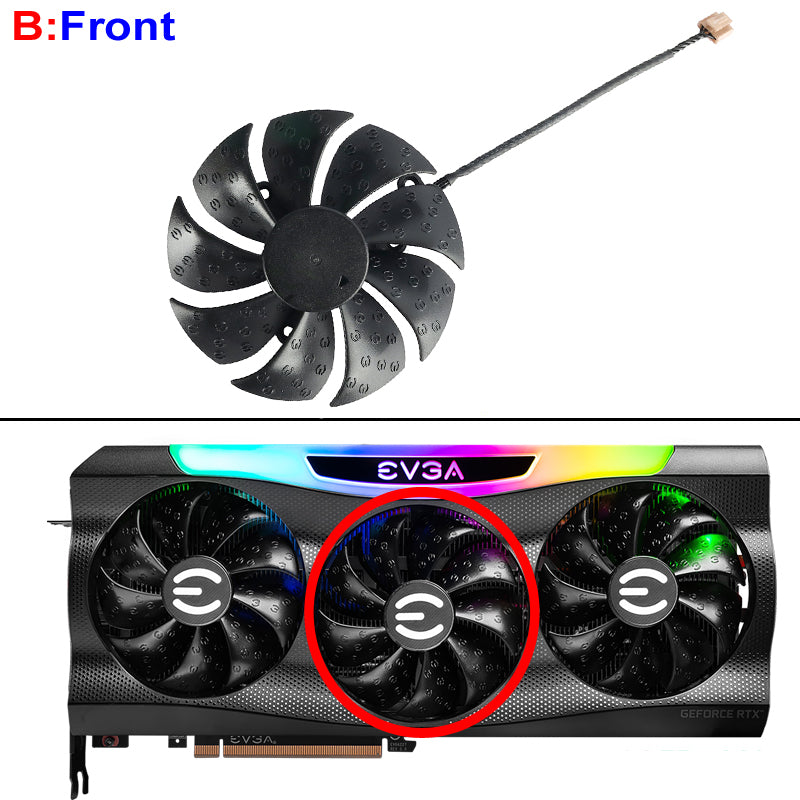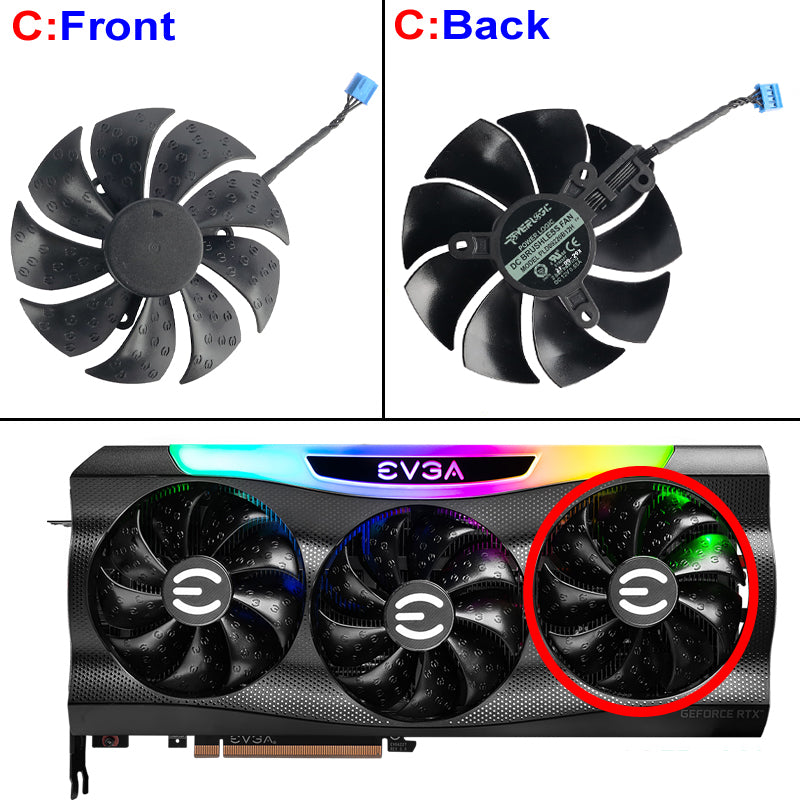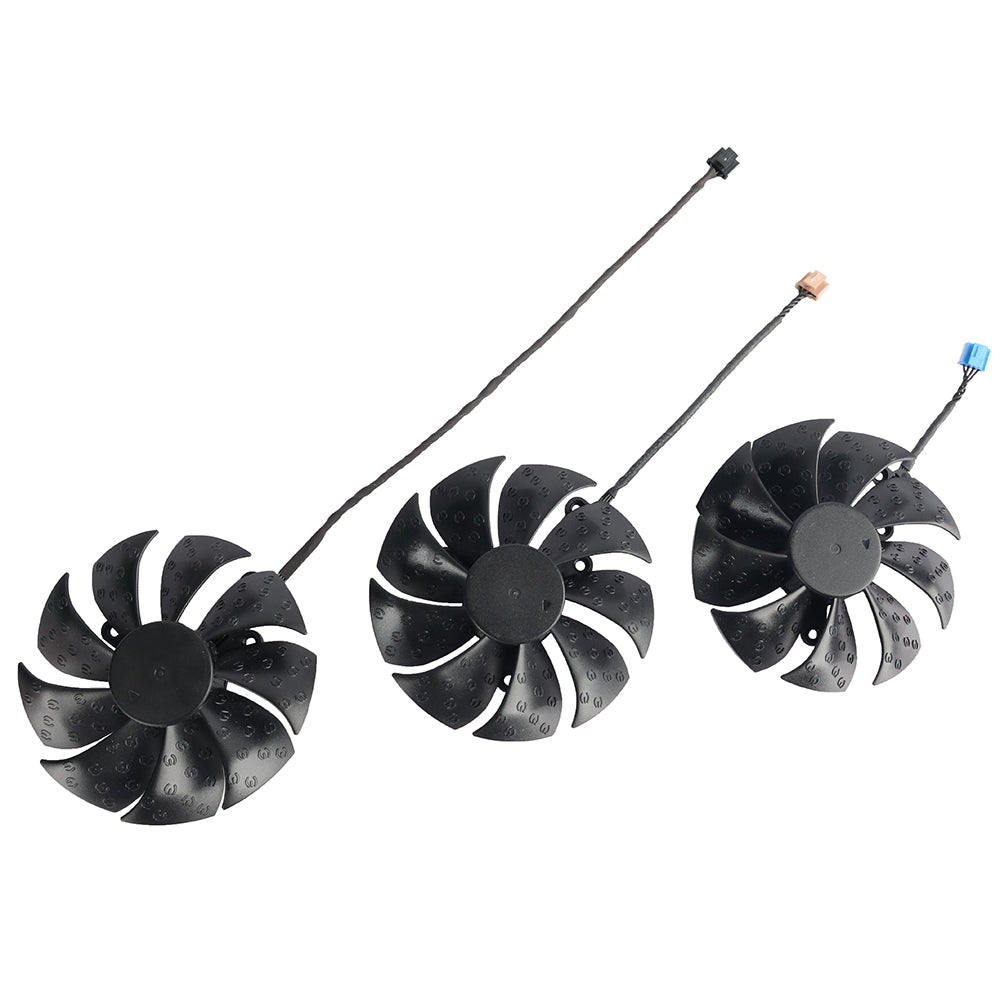 After-Sales Guarantee

90 days new replacement

Professional customer service

inRobert.fan@gmail.com

Wordlwide Shipping

48 hours shipping

Fast Air Shipping

7-14 days delivery
87mm PLD09220B12H Graphics Card Fan For EVGA RTX 3070 3080 Ti 3090 FTW3 ULTRA GAMING GPU Cooler
Attention:
1. Do not purchase according to the graphics card model when you buy a graphics card fan,because the same type of graphics card has a different fan,any question please feel free to contact me.
2. This item is a video card fan replacement. Don't include Mounting screws, Heatsink or other.
3. Please measure the fan dimension and the mounting holes distance, and make sure it will fit your video card.
Applications:
For EVGA GeForce RTX 3070 FTW3 ULTRA GAMING
For EVGA GeForce RTX 3080 Ti FTW3 ULTRA GAMING
For EVGA GeForce RTX 3080 FTW3 ULTRA GAMING
For EVGA GeForce RTX 3090 FTW3 ULTRA GAMING
Specification:
Model:PLD09220B12H   Dual Ball Bearing

Voltage: DC 12V
Current: 0.55A
Fan Dimension (L x W x H): approx. 87x87x22mm
Power Connector: 4-Pin Header
After-Sales Guarantee
1. 90 days guarantee time of GPU fan from inRobert. If the fan stop working in 90 days, contact us we will resend a new fan for you.
2. If you received a broken fan or the fan is not work, please contact us, we will resend a new one for you!
3. If you bought the wrong fan for your GPU, please contact us before you return it, we will recommend you correct fan, and send you the correct fan!
4. Any questions about graphics card fans, you can feel free to contact us, we will give you a professional answer.

Our Youtube Channel : "inRobert Fan" on youtube, we will keep uploading more video of GPU fan, to tell you how to replace the fan for your graphic card.

After-Sales Email : inrobert.fan@gmail.com